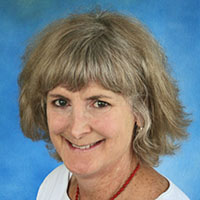 Dr. Beverly B. Green is a family physician at Group Health, a Seattle-based health care system and an associate investigator at it research arm, Group Health Research Institute. Her work focuses on leveraging health care informatics and systems approaches for improving population based health care. Her research has a strong public health emphasis, targeting conditions that impact large proportions of the population, such as cardiovascular disease, cancer, and obesity. With a goal of improving systems of care, she harnesses her experience as a family doctor to design and evaluate programs that make effective treatment easier for patients to follow through with—and easier for providers to deliver. She was the prior Associate Director of Group Health's Department of Preventive Care and prior Associate Editor for the American Journal of Preventive Medicine.
Dr. Green is the principal investigator for the National Cancer Institute-supported Smart Options for Screening Study (SOS), an ongoing trial testing a centralized mailed FIT program and stepped intensity support to increase colorectal cancer (CRC) screening uptake. The study will be the first to report the effectiveness of ongoing mailed FIT kits on long-term screening adherence (up to 10 years). She is also the co-principal investigator along with Dr. Gloria Coronado of the Center for Health Research at Kaiser Permanente Northwest on the National Institutes of Health Common Fund's STOP CRC pragmatic cluster trial that is testing whether an her-integrated FIT mailing program can be integrated into primary care quality improvement work to successfully increase CRC screening in disparity populations. STOP includes 26 safety net clinics and over 50,000 age-eligible patients not current for CRC screening. Drs. Green, Coronado, and Baldwin from the University of Washington, just embarked on a new Centers for Disease Control and Prevention-sponsored study, BeneFIT, to work with two health insurance plans (Care Oregon and Molina) to increase CRC screening in Medicaid and Medicare patients in Oregon and Washington.
Questions & Answers
The materials we used (patient letters, fecal test instructions, colorectal cancer [CRC] screening choices pamphlet) could be adapted for other patient populations by adding the appropriate clinician signatures and organizations' logos.  For low-literacy populations, we also developed wordless instructions, which were used in another study based on SOS: STOP Colon Cancer in Priority Populations.
The initial mailing includes a pamphlet with information about CRC screening test choices (high-sensitivity fecal testing, flexible sigmoidoscopy, and colonoscopy), and the pros and cons of each. In the initial letter, patients are told they will soon receive a fecal test in the mail. Currently, this is a one-sample fecal immunochemical test (FIT). They also get a number to call if they prefer a colonoscopy rather than the FIT test.  
Mailed fecal testing screening programs are intended for individuals aged 50-75 at average risk for CRC. Colonoscopy or other testing regimens are recommended for individuals at higher risk because of personal or family history of CRC, pre-cancerous polyps, or chronic inflammatory bowel disease.
SOS relied on electronic health record and claims data to identify average-risk individuals who were overdue for CRC screening.  Prior procedures such as colonoscopy may not always be discoverable if done outside of the clinic system or entered in the health record as free text with no procedural codes.
Having robust electronic health data systems is a facilitator. Our data quality was assured using ongoing reports and occasional chart audits.
SOS was also implemented at the systems level, with centralized mailings and medical assistants and nurse navigators who had protected time apart from their other duties.
Integration of this type of program into day-to-day clinic activities might be challenging. Our clinics are part of the integrated health care system and patients have easy access to screening and follow-up colonoscopy. However, colonoscopy access is often limited in the community, particularly;in rural areas. Our patients all had health insurance, and most had coverage for screening and follow-up colonoscopy. Lack of insurance and required co-payments decrease patient willingness and ability to participate in screening.
Here is an article I co-authored on Medicaid, insurance, and disparities in CRC screening.
We tracked the number of kits sent and the percent returned to the lab. We also tracked positive fecal tests and completion of diagnostic colonoscopy follow-up testing. Here is an article I co-authored on nurse navigator follow-up after a positive colorectal cancer screening test. 
Updated: 01/30/2020 06:52:05